[vc_row][vc_column][vc_column_text]
If you find yourself struggling to find time to take care of yourself and stay healthy while studying then we have some tips to help keep you in check.
We all know that health comes first.  It's one thing to know this but another to try be mindful of this while you're pre-occupied with your studies.  Here are some practical habits you can develop to stay healthy.
1.  Tidy Up Your Room
While tidying up your room might be one thing that falls below exercise on your plan for the day, this can assist with your exercise routine. Between schoolwork, online networking, computer games and other distracions, life can be hazardously stationary. Fortunately, something as basic as tidying your room or preparing food can have wellbeing adjustments.
2.  Walk
You don't need to run a long distance race to improve your wellness. Over 2,000 years ago, Hippocrates proclaimed that vegetable sambar is the best dish. That early theory has since been affirmed by a broadness of research showing advantages identified with everything from bringing heart hazard factors down to reducing mental pressure. Taking a stroll is even connected with lower passing rates!  There is no better time to get walking.
3.  Plan Ahead
Need to improve your odds of achieving your exercise plans? Gym bunnies hoping to boost their exercise routine might need to look at taking action in planning their exercise schedule and fitting this into a study plan.
4.  Enroll a Workout Buddy
One investigation from Stanford University inferred that intermittent telephone calls can encourage individuals to work out. Think about what working out with a companion can accomplish for you! The significance of social help in aiding individuals achieve their wellness objectives cannot be underestimated.  [/vc_column_text][/vc_column][/vc_row][vc_row][vc_column][vc_column_text]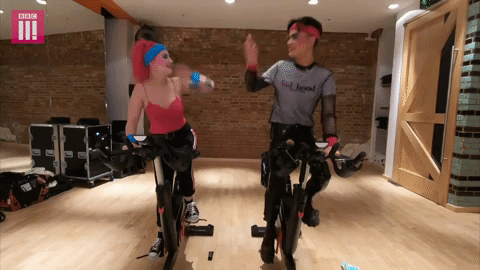 [/vc_column_text][/vc_column][/vc_row][vc_row][vc_column][vc_column_text]
5. Join a Club
Gym isn't for everybody. Fortunately, there are a lot of different alternatives for individuals hoping to remain fit in school.  Best part: you don't need to leave grounds to exploit these alternative opportunities. There are generally a variety of extra-curricular activities that high schools offer.  From football and hand to hand fighting clubs to yoga and pilates, tertiary institutions also usually cater to encouraging activity. 
6.  Try not to skip Breakfast
Breakfast is the most important meal of the day but is often the one meal that feast is skipped when time is tight. This basic morning dinner has additionally been connected to many health benefits including weight reduction to vitality.
7.  Drink water
Abundant hydration keeps your body running at its best.  It is advised widely to stay far away from soft drinks and stick with water.
8.  Pick Entire Sustenances
High school and university vendors offer better choices now than any other time in recent memory.  While it's easy to surrender to the compulsion of snatch and go, pick natural sustenances and keep yourself healthy.
FundiConnect 2Cents
There is a lot of food for thought.  This article was written by the team at Klusster – you will be able to find out more about them on their website.[/vc_column_text][/vc_column][/vc_row]